Welcome!
Welcome to the St. John's Evangelical Lutheran Church website. We hope this site will help you learn more about us and our witness for Christ. We strive to recognize and nurture the Christ in ourselves and each person that we encounter along the way. Our church is a thriving community of believers, and lovers of the word of God. St. John's Evangelical Lutheran Church has a long tradition of outreach and service to its members and the community. We hope you will join us for service on Sunday to experience for yourself the fellowship of Christ.
Announcement from our called pastor!
Dear Members of the St. John's Lutheran Family,
It has been my great pleasure to serve among you as Interim Pastor of both Church and school over the past several months. It is always an honor to bring the comfort and strength of God's Word to His beloved children, and doubly so to such a wonderful and loving group of people. I have been humbled by the response I have received from you, the welcome, the hospitality, and the kind and joyful acceptance into your family. So it is with great pleasure, and a great deal of humility, that I have accepted the Divine Call to serve as Pastor at St. John's. It is my sincere and heartfelt belief that the Lord has called me to serve His church here amongst you His beloved saints in this place, and to carry His promise of mercy and grace in this most blessed Office.
I look forward to continuing the work that we have begun, and am excited about the new things that we are working on for the future. I thank God that He has called me here to be your Pastor, and I thank God to be the spiritual Father to such wonderful and loving people. It is with joy and thanksgiving that I look forward to the days ahead, as we continue together in God's grace and mercy.

In Christ's mercy,
Pastor Bagnall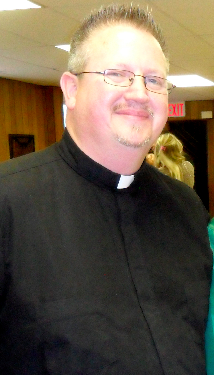 Please Join Us For Worship Each Sunday
At 11:00 a.m.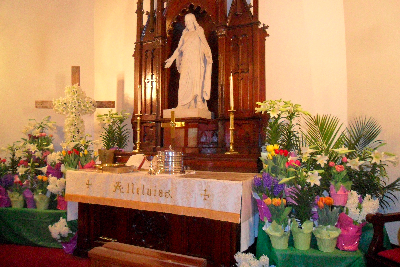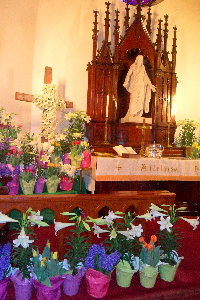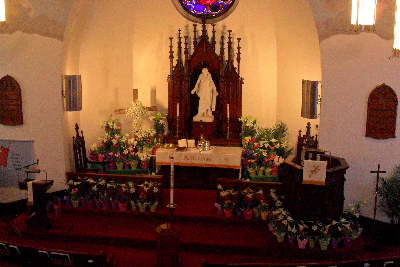 Look at Our Photos
Come see a slideshow of our wonderful community, and get a glimpse of some of the many activities that take place at St. John's Evangelical Lutheran Church.
Meet St. John's Evangelical Lutheran Church
Come to the About Us section to meet the staff and clergy, and find out what we're all about!