We encourage you each morning to listen to the attached
audio, and join Pastor Bagnall as he celebrates the Litany
Service found on page 288 in the LSB.
Litany
L O Lord,
C have mercy.
L O Christ,
C have mercy.
L O Lord,
C have mercy.
L O Christ,
C hear us.
L God the Father in heaven,
C have mercy.
L God the Son, Redeemer of the world,
C have mercy.
L God the Holy Spirit,
C have mercy.
L Be gracious to us.
C Spare us, good Lord.
L Be gracious to us.
C Help us, good Lord.
L From all sin, from all error, from all evil;
From the crafts and assaults of the devil; from sudden and evil death;
From pestilence and famine; from war and bloodshed; from sedition and from rebellion;
From lightning and tempest; from all calamity by fire and water; and from everlasting death:
C Good Lord, deliver us.
L By the mystery of Your holy incarnation; by Your holy nativity;
By Your baptism, fasting, and temptation; by Your agony and bloody sweat; by Your cross and passion; by Your precious death and burial;
By Your glorious resurrection and ascension; and by the coming of the Holy Spirit, the Comforter:
C Help us, good Lord.
L In all time of our tribulation; in all time of our prosperity; in the hour of death; and in the day of judgment:
C Help us, good Lord.
L We poor sinners implore You
C to hear us, O Lord.
L To rule and govern Your holy Christian Church; to preserve all pastors and ministers of Your Church in the true knowledge and understanding of Your wholesome Word and to sustain them in holy living;
To put an end to all schisms and causes of offense; to bring into the way of truth all who have erred and are deceived;
To beat down Satan under our feet; to send faithful laborers into Your harvest; and to accompany Your Word with Your grace and Spirit:
C We implore You to hear us, good Lord.
L To raise those who fall and to strengthen those who stand; and to comfort and help the weakhearted and the distressed:
C We implore You to hear us, good Lord.
L To give to all peoples concord and peace; to preserve our land from discord and strife; to give our country Your protection in every time of need;
To direct and defend our [president/queen/king] and all in authority; to bless and protect our magistrates and all our people;
To watch over and help all who are in danger, necessity, and tribulation; to protect and guide all who travel;
To grant all women with child, and all mothers with infant children, increasing happiness in their blessings; to defend all orphans and widows and provide for them;
To strengthen and keep all sick persons and young children; to free those in bondage; and to have mercy on us all:
C We implore You to hear us, good Lord.
L To forgive our enemies, persecutors, and slanderers and to turn their hearts; to give and preserve for our use the kindly fruits of the earth; and graciously to hear our prayers:
C We implore You to hear us, good Lord.
L Lord Jesus Christ, Son of God,
C we implore You to hear us.
L Christ, the Lamb of God, who takes away the sin of the world,
C have mercy.
L Christ, the Lamb of God, who takes away the sin of the world,
C have mercy.
L Christ, the Lamb of God, who takes away the sin of the world,
C grant us Your peace.
L O Christ,
C hear us.
L O Lord,
C have mercy.
L O Christ,
C have mercy.
L O Lord,
C have mercy. Amen.
C Our Father who art in heaven,
hallowed be Thy name,
Thy kingdom come,
Thy will be done on earth as it is in heaven;
give us this day our daily bread;
and forgive us our trespasses as we forgive those who trespass against us;
and lead us not into temptation;
but deliver us from evil.
For Thine is the kingdom and the power and the glory forever and ever. Amen.
L O Lord, do not deal with us according to our sins.
C Do not reward us according to our iniquities.
L Almighty God, our heavenly Father, You desire not the death of a sinner, but rather that we turn from our evil ways and live. Graciously spare us those punishments which we by our sins have deserved, and grant us always to serve You in holiness and pureness of living; through Jesus Christ, Your Son, our Lord, who lives and reigns with You and the Holy Spirit, one God, now and forever.
C Amen.
To the Blessed Sheep of St. John's Lutheran Church,
Grace to you and peace from God our Father and the Lord and Savior Jesus Christ. It is my most fervent prayer that this letter finds you healthy and secure in the promise of our Savior. We find ourselves in difficult times, and so it is all the more important that we cling to the assurance of the cross which is the love of God for His people.
As Christians we are called to respect and honor secular authorities for, they serve God's purpose of protecting the innocent and defending those who cannot defend themselves. And so, I encourage you to follow the instructions of our Governor and Mayor by limiting your contact with others as much as is possible, and following their recommendations for personal hygiene and self-care. But while we respect our secular authorities, our hope remains in Christ, in the promise of God that He sends His holy angels to watch over us to guard us in all our ways. And so, I also, and more stridently encourage you to seek peace in the Word of God, in prayer, and hymns, and personal devotion. For He is our shield in ever-present trouble, our strength and our salvation.
With these things in mind, I have decided, with the advice of the Elders to suspend all face to face services at St Johns until Holy Week, when the Elders and myself will reassess our options. However, we will be celebrating the Divine Service tomorrow for those who would like to receive the body and blood of Christ one more time. None should feel compelled to come, but all should feel welcome. Now more than ever, we must stand together, and lean on one another. As we are forced to separate ourselves physically, we must, for ourselves, for the sake of the Church, and for the sake of the Gospel remain connected to one another in our common faith and confession, as brothers and sisters in Christ, and fellow members of His bride here at St. John's. I pray that you maintain contact with us by checking the website regularly for prayers, services, updates, and of course to listen to the sermons which will be posted every Wednesday and Sunday throughout Lent. We are working on options for Sunday morning services that will keep us in fellowship with one another and will be making these available on the website in the days to come. For the time being The Lutheran Hour is available on the radio every Sunday morning at 7:30 on 970 AM. Please pray for one another as we pray for you. We are one body in Christ, drawn together in the promise of His resurrection, and so we pray together, and we pray for one another as Christ cries out to Father on our behalf.
The Elders and I will continue to monitor the situation and how we may best serve you with the comfort of our Lord's Holy Gospel. I am currently calling our shut-ins to check with them and pray with them, and will be contacting all of you throughout the coming days and weeks. But if you feel the need for any spiritual care please feel free to call me at any time, I am here to serve you. Please pray for the Elders and myself as we seek to navigate the Church through these turbulent times. It is our only desire to be faithful in our service to you and to God.
It is of utmost importance that we remain connected to one another as the Body of Christ, that we may share our burdens together and remind one another of the grace of our Lord Jesus Christ. So, if you have the time or the inclination, we have many shut-ins who would love to hear a familiar and loving voice. The Lord has called us to be His children, and marked us as ones redeemed by Christ the Crucified, and so we trust in His mercy, and His gracious hand. May the Lord watch over, guard, and protect you all.
"For I am convinced that neither death nor life, neither angels or demons, neither present nor the future, nor any powers, neither height or depth nor anything in all creation, will be able to separate us from the Love of God that is in Christ Jesus our Lord." Romans 8:38-39
The Peace of the Lord be with you,
Pastor Bagnall
The Divine Service with Holy Communion
Every Sunday at 10:30 a.m.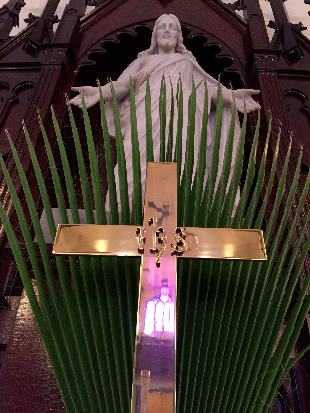 April 5 -Palm Sunday Distribution of palms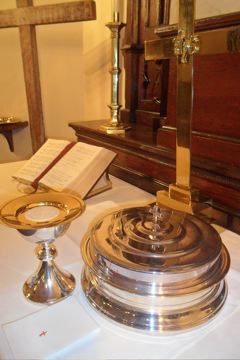 April 9 - Maundy Thursday
Divine Service with Holy Communion
2pm and 7:30pm (Stripping of the Altar)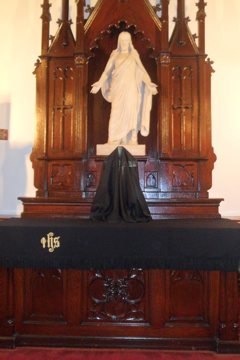 April 10 - Good Friday 2pm and 7:30pm
(Tenebrae Service)
Easter Sunday April 12
8:00 - 9:00 a.m. Easter Breakfast
in church basement
9:30 a.m. Easter Sunday, Divine Service with Holy Communion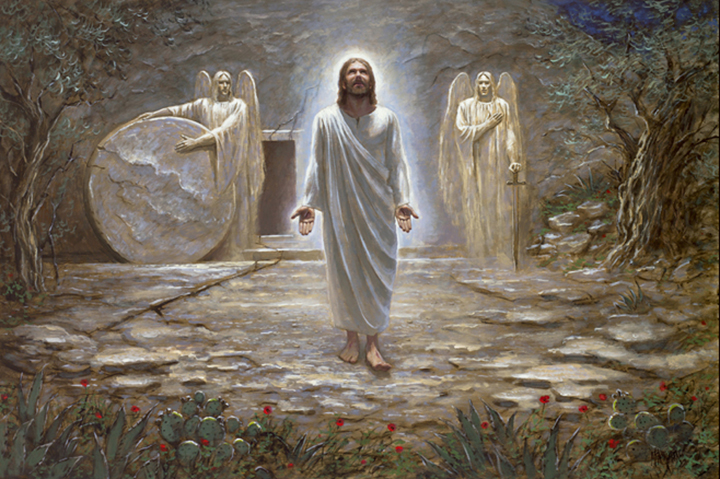 SPRING EVENT 2020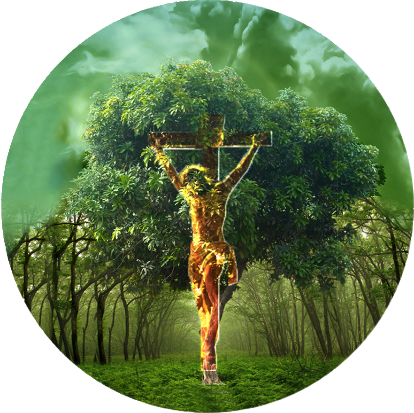 Vacation Bible School Sponsored by
Theme: "The Tree of Life" From Pax Domini Press
St John's Lutheran Church and School
Enrollment begins April 13th and ends June 30th

Come enjoy 5 days of fun activities, crafts, music, and education! Complimentary snacks and drinks will be provided!

FOR WHO: Children Ages 5 - 12
WHEN: 7/13/2020 to 7/17/2020
WHERE: SJL School 663 Manor Road SI, NY 10314
WHAT TIME: 9 am to 12 pm Drop off at 8:45 am
"I am the vine, you are the branches. He who abides in Me, and I in him, bears much fruit; for without Me you can do nothing." - John 15:5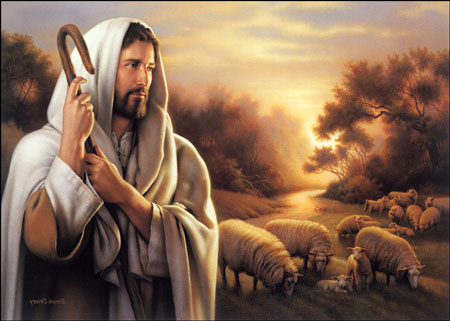 Monthly Bible Verse

1Have mercy on me, O God,
according to your steadfast love;
according to your abundant mercy
blot out my transgressions.
2 Wash me thoroughly from my iniquity,
and cleanse me from my sin!
16For you will not delight in sacrifice, or I would give it;
you will not be pleased with a burnt offering.
17 The sacrifices of God are a broken spirit;
a broken and contrite heart, O God, you will not despise.
Pregnancy Care Center of NY Annual Walk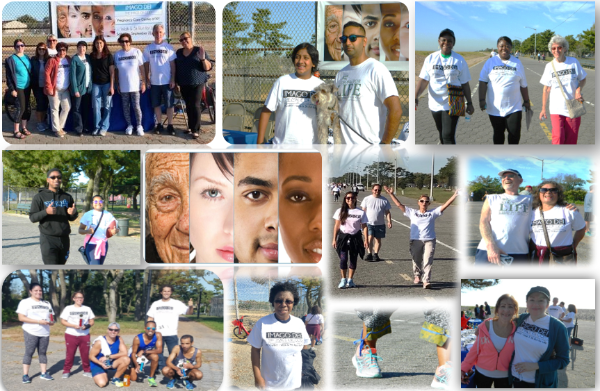 9:00 a.m. Every Sunday Morning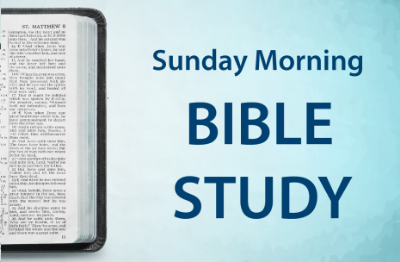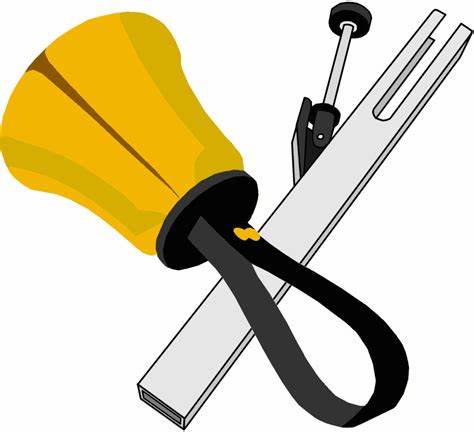 St. John's Lutheran Church Prayer Chain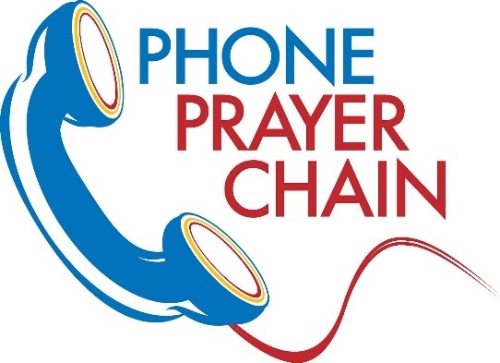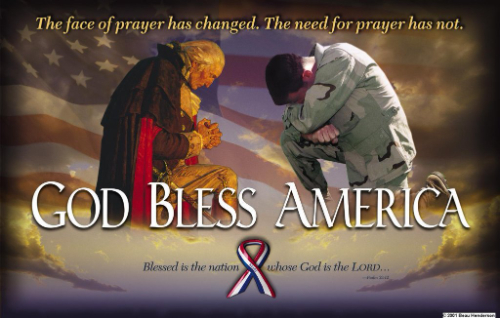 We are renewing the prayer chain list and are seeking church members who would like to be part of the prayer chain. Serving as "a pray-er" is quite simple and very rewarding.
The way the chain works is that prayer requests are phoned into Anita Neitzel at (718) 442 2519. She writes down the request, prays, and then passes the prayer request on to the next person. If no answer, she leaves a message and calls the next person on the list to keep the chain of prayer going. When the last person on the chain receives the prayer request, they will let Anita know.
Please pray about your participation and call me as God leads you.
God Bless You,
Joan Mohlenhoff
(718) 273 2644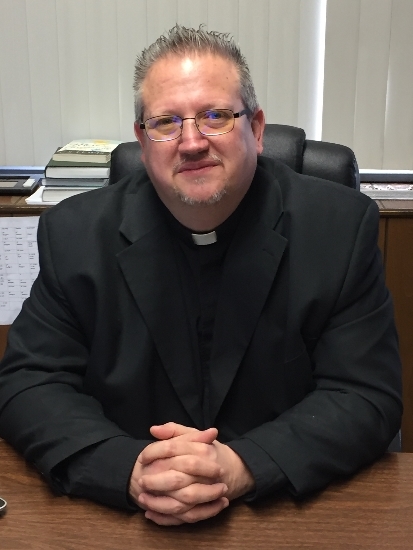 Lenten Message From Pastor Bagnall
The Feast of the Transfiguration marks the end of the season of Epiphany, as Christ takes Saint Peter, James, and John up on the mountain to pray, and while there reveals His true glory. There on the mountain top, the Lamb of God, clothed in the weakness of human flesh, reveals His divine nature. That He is not just a man, but both God and man, worthy to die for the sins of the world, a worthy sacrifice for the brokenness of mans corrupted heart. This is Christ's last Epiphany, His last unveiling of Himself before He would begin the long journey to Jerusalem and the cross.
And so, it is appropriate that we witness this revelation with Peter, James, and John. That we see the fullness of Christ, both His divine and human nature. For we too will begin our own journey to the cross. For you see, this is what the season of Lent is, a journey to the cross. We follow in the shadow of Jesus, we hear His voice calling us to repentance, calling us to contemplate who we are, and our desperate need for salvation, to contemplate the depths of our sin, of our corruption. Lent is the journey of the penitent to the cross, the journey of the Church to the feet of her Savior. It is the journey of repentance, of preparation, of contemplation. That we might come humbly into His presence at the Feast of the Resurrection.
During the Lenten Season the Church enters her period of mourning. She clothes herself in purple as she mourns the necessity of Jesus' death, that He must die in order for us to live. For this is the price of sin, the cost of our transgression; that we should die. And so, during this season we contemplate the depth of our corruption, we come face to face with the depravity of our hearts. That we may understand the true beauty of what God has done for us, the true beauty of the cross, of the Crucified Christ.