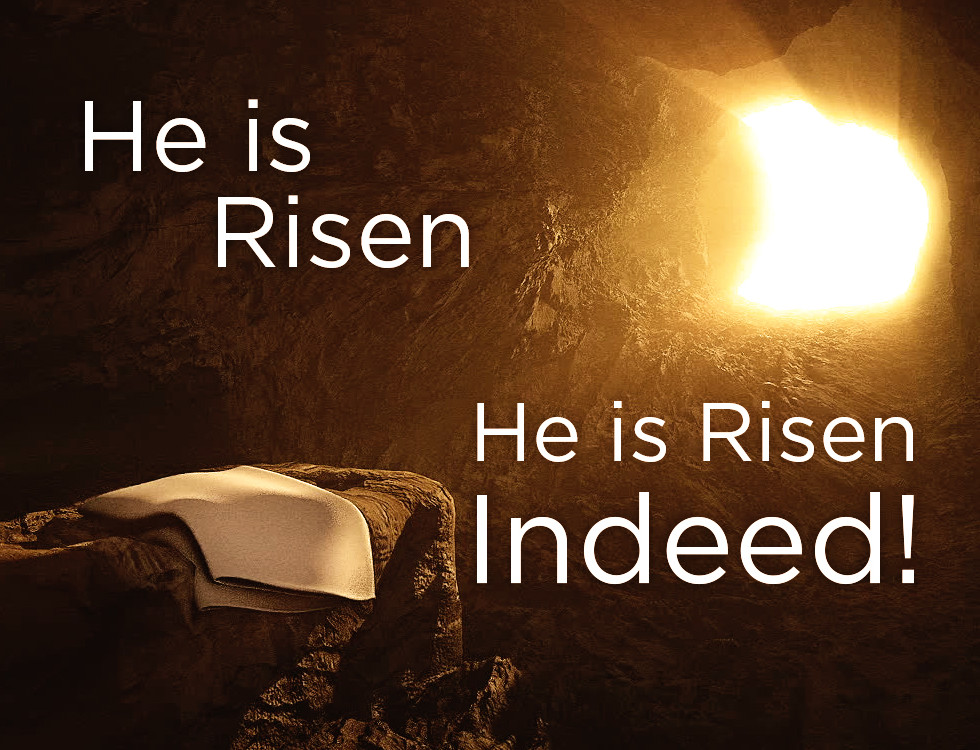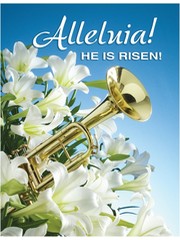 This Is The Feast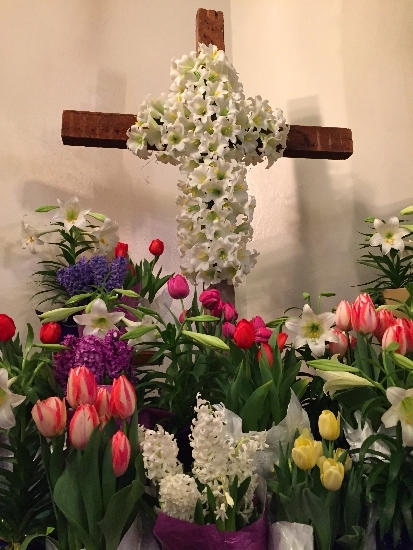 May the miracle of Easter bring you
renewed hope, faith, love and joy.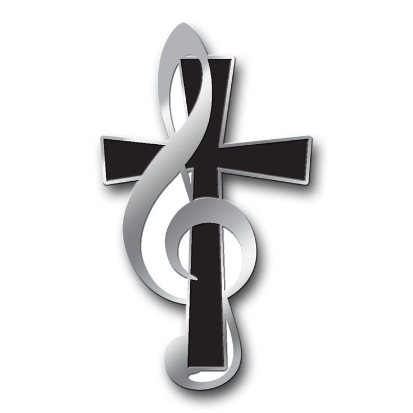 the Easter Breakfast, to those serving at the Divine
Service, to those who coordinated the Easter Egg Hunt, and to all those in attendance. A very special thank you to our choirs and musicians for your dedication, and for sharing your God given talents with us! It continues to be my privilege and honor to head our church's music program.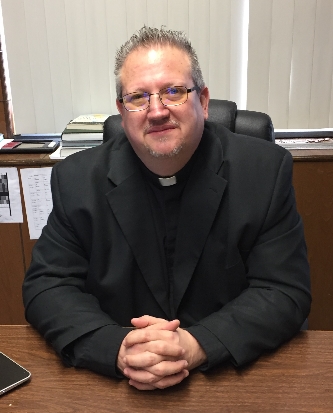 Pastor's Easter Message
"Why do you seek the living among the dead?
He is not here, but has risen."
St Luke 24:5 ESV
Alleluia! Alleluia! Christ is risen from the dead! He is risen indeed! The Son of God has fulfilled the promise of His birth, Has saved His people from their sins. What more glorious words can be spoken? For in Christ, God has reconciled man to Himself, He has redeemed man from the pit, from torturous grasp of the old evil foe, Satan himself.
This is the glory of Easter, not just that Jesus rose from the dead, which is truly significant unto itself, but what this means for man. Because this day and everything leading up to it, all the suffering, all the pain, the mockery, is for you. For your salvation. For the redemption of your soul from eternal death. On Good Friday He died for your sins, He removed the Devil's greatest weapon, death. No longer can the Devil use your sin against you, no longer can He use your fear of death. For Christ has died for your sins, and He has risen from the dead, so that you may live without fear, in the sure and certain hope of eternal life, in the promise that just as Christ rose from the dead, so too will all those who trust in Him.
And so, this Easter season, as the Church, as all of creation, rejoices in the New Life purchased and won by the crucified and risen Christ. We reflect on the empty tomb. We follow the example of St. Peter and marvel at the magnitude of what all this means, for the Church, for the world, for you. Death has no power over you, the greatest power of the evil foe has been ripped from his grasp and life overcomes death, as the one who died for sin, the Lamb of God, Jesus Christ has risen from deaths dark prison and declared victory.
It is impossible to express how profound a truth this is. Like St. Peter, one must see it for themselves. And so I invite you this Eastertide, to see the resurrected Christ for yourself. To come to His holy altar and see Him risen. Hear His voice proclaims to you the words eternal life "I forgive you all your sin". Come and see the promise of the empty tomb, the risen Christ. For this is where He promises to be, the living, breathing Christ in His Means of Grace, His Holy Word, and His blessed sacraments. Do not seek the living among the dead, but hear Him in your ears in the Words of Holy Absolution, taste His mercy on your lips and on your tongues in His body and His blood, feel His loving embrace in the promise of your Baptism. Come and see the true glory of Easter, the Risen Christ, who died and rose for you, that you might have life in His name.
In the promise of the Resurrected Savior Jesus Christ,
Pastor Bagnall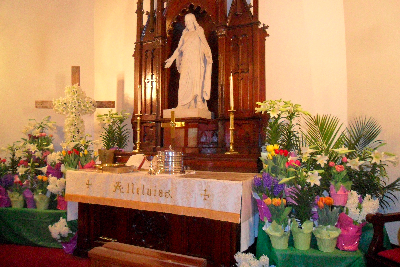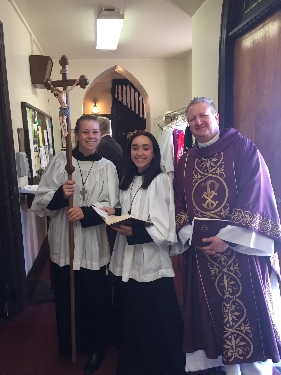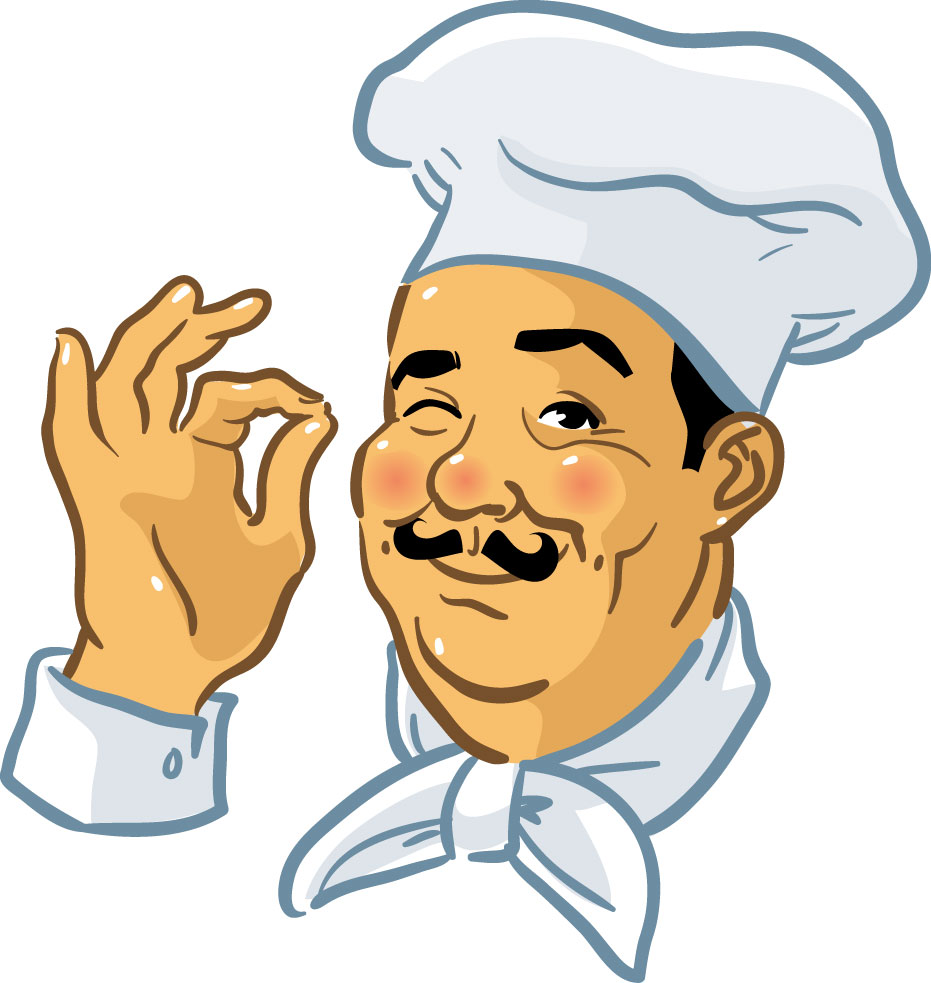 Next Congregational Restaurant Crawl will be on Tuesday, April 23 at 6pm at the

Stone House
$50.00 a person,
Cash Only
Weekly
Announcements
Adult Choir Rehearsal every Tuesday at 5:00pm
Sunday Morning Bible Study and
Sunday School at 9:00 a.m.
"Congregation Restaurant Crawl."

The Corner House BBQ of Grant City played host to St. John's first "Congregation Restaurant Crawl." Chef Anthony Valois started the meal with deep-fried okra nuggets served with a dipping sauce and a sampling of Buffalo Cauliflower and wings. Dinner was served family-style for the Church family with smoked brisket, St. Louis-style ribs, pulled pork and smoked chicken. Sides included mac 'n' cheese, corn pudding, candied yams, coleslaw and house-made pickles. Peter Botros, the co-owner of the restaurant, stopped over to chat. Dinner finished with banana pudding served with caramelized banana.